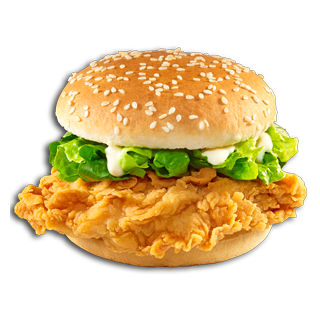 Fillet of Fire Burger
Chicken Breast Fillet Spicy Marinated, Crispy Coated & Cooked The Favorite Way with Lettuce & Cool Mayo, Served in a Sesame Seeded Bun.
Due to the natural marination process the chicken fillet may sometimes appear pink even when cooked.
Basket
We're very sorry, but Online Ordering is currently unavailable.