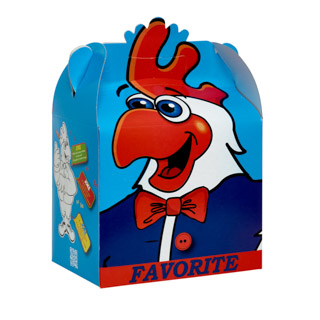 Chuckie's Kids Choice Meal
Choose – 1 Chicken Drumstick, Crispy Fillet Strip, Snack Chicken Poppas or Chicken Nuggets
Then Add – regular Favorite McCain Surecrisp Fries, BBQ Beans or Coleslaw Salad
Pick a Drink
Then We Add The Fun!

Note: All Chuckie's Kids Choice Meals Come With a Chuckie Activity Box
Drumstick meal = 337 kcal. Fillet Strip meal = 291 kcal. Poppas meal = 335 kcal. Nuggets meal = 450 kcal. Serves 1.
Basket
We're very sorry, but Online Ordering is currently unavailable.
Please check through our menu and call the store to place your order.