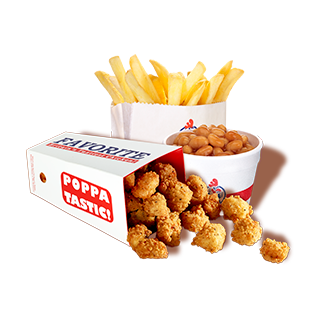 Chicken Poppa Meal
Favorite Tender Popcorn Style Chicken Breast in Our Unique Tasty Coating.
Meal Includes regular Favorite McCain SureCrisp Fries & a Choice of Can Drink or regular Tub Side Dish
Basket
We're very sorry, but Online Ordering is currently unavailable.
Please check through our menu and call the store to place your order.