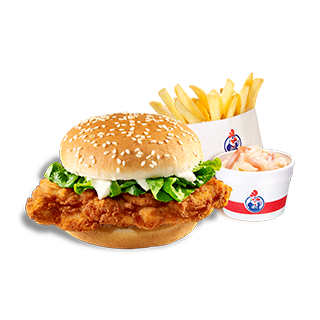 Fillet Burger Meal
Chicken Breast Fillet Coated & Cooked the Favorite Way with Lettuce & Cool Mayo, Served in a Sesame Seeded Bun.
Meal Includes regular Favorite McCain SureCrisp Fries & a Choice of Can Drink or regular Tub Side Dish
Basket
We're very sorry, but Online Ordering is currently unavailable.
Please check through our menu and call the store to place your order.