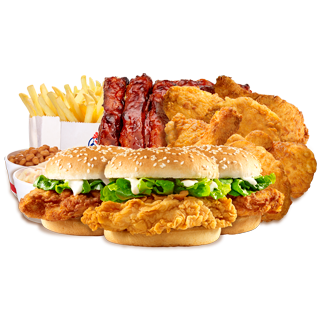 Family Roundhouse Combo Max
Any Combination of 3 Fillet Burgers or Fillet of Fire Burgers, 6 Pieces Favorite Chicken, 6 BBQ Ribs, 4 regular Favorite McCain SureCrispFries & 2 large Tub Sides.
Our New Favorite McCain SureCrisp Fries Stay Crispier Longer.
Due to the natural marination process the chicken fillet of fire may sometimes appear pink even when cooked.
4978 kcal - serves 4.
Basket
The store will be open between
12.00-21.00