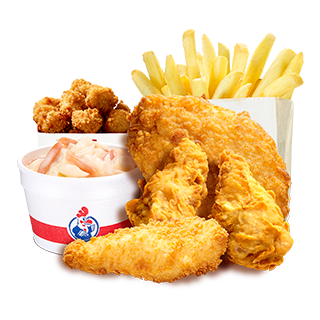 Chicken Sampler Meal
1 piece of Traditional Favorite Chicken, 2 Favorite Wings, 1 Crispy Fillet Strip & Snack Chicken Poppas.
Meal Includes regular Favorite McCain SureCrisp Fries & a Choice of Can Drink or regular Tub Side Dish
Due to the natural marination process the chicken wings may sometimes appear pink even when cooked.
1039 kcal - serves 1.
Basket
The store will be open between
12.00-21.00